Daniel, A Biblical Musical of Prophecies and Faith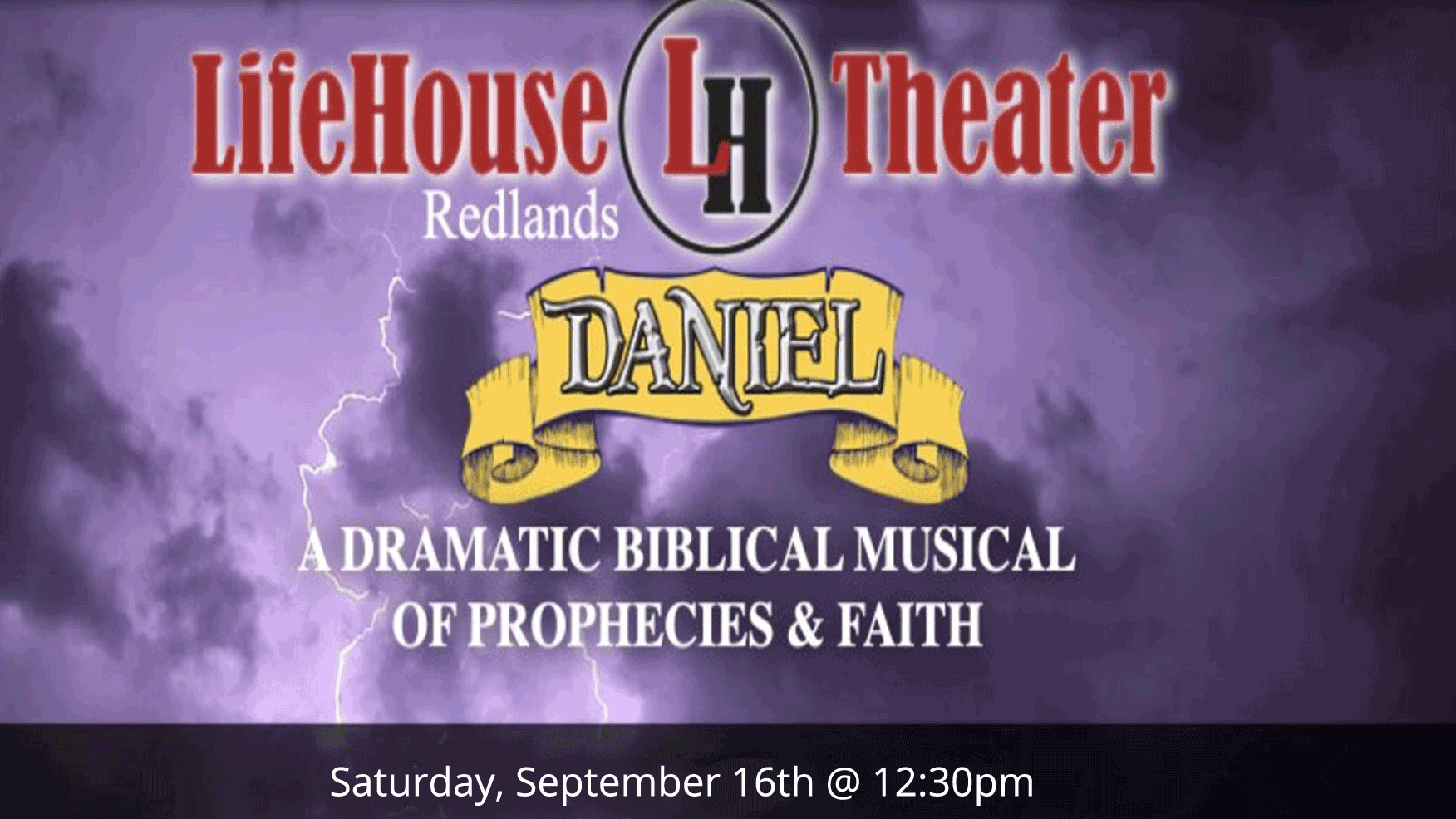 Join us for this all-church event to see Daniel – A Dramatic Biblical Musical of Prophecies & Faith at the LifeHouse Theater in Redlands, CA. Cost is $50 per person which includes a ticket and round-trip bus transportation. On Saturday, September 16th, the bus will depart the Desert Springs Church parking lot at 12:30pm; returning at approximately 5:30pm. Contact Sarin Orr to confirm: 760-668-5952 or [email protected].

This production of DANIEL, A BIBLICAL MUSICAL OF PROPHECIES AND FAITH is about this prophet being taken from home and family and forced to learn a pagan culture during his 70 year captivity. Daniel's faith is tested as he refuses to allow anything to compromise his relationship with the Lord. What prophecies has the Lord sent through Daniel? The thought-provoking truths will linger long after experiencing this stunning stage adventure.