Operation Christmas Child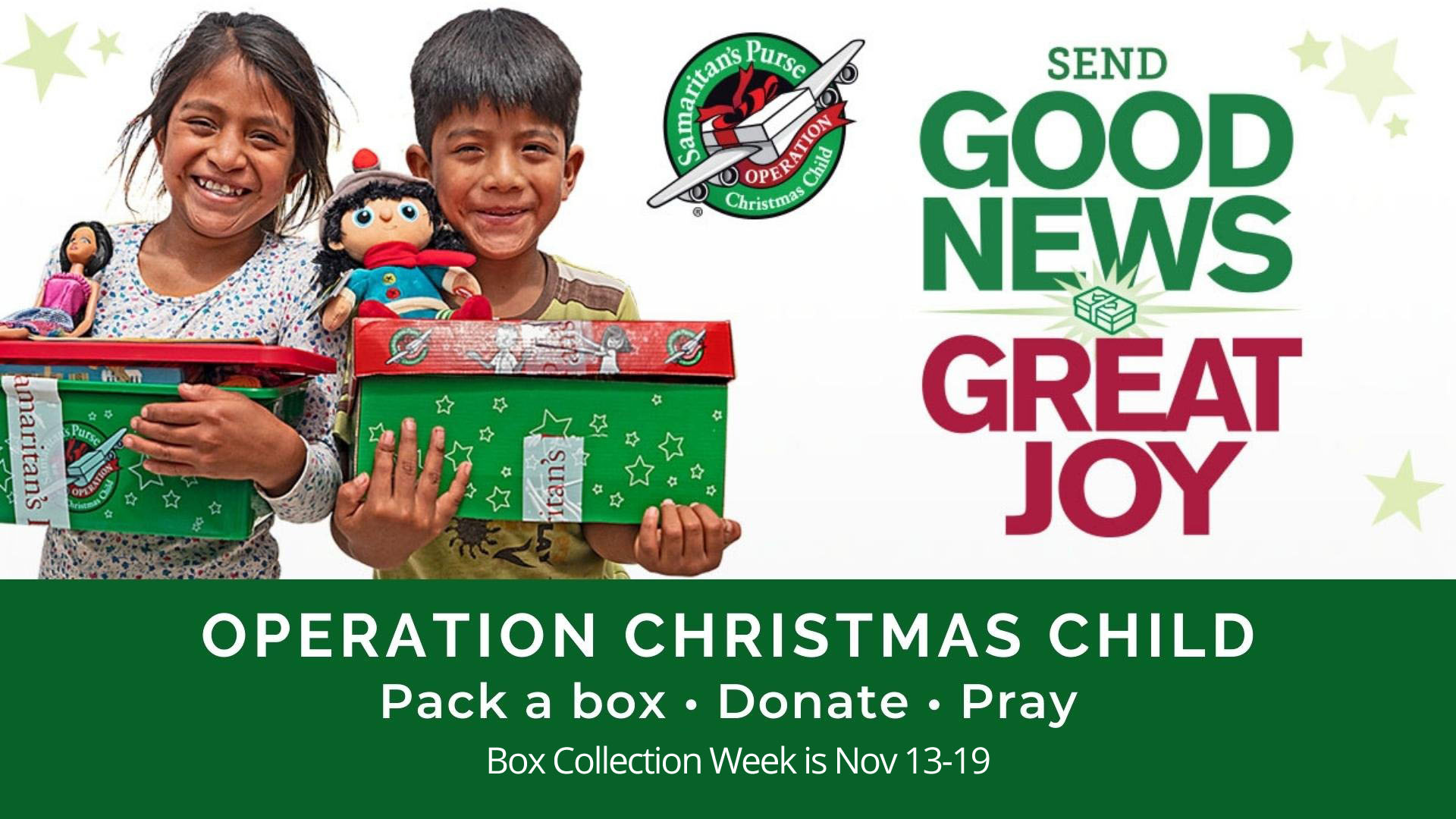 Operation Christmas Child
Are you ready for Christmas! Desert Springs Church invites you to participate in Operation Christmas Child, a ministry of Samaritan's Purse, blessing children around the world with tangible gifts, as well as the greatest gift of all. . . knowing Jesus!
You can HELP! Simply pick up a SHOEBOX TODAY (from the Lobby) and BLESS a child in need. Instructions along with a list of suggested items to include are inside the box. Final collection week is Nov. 13-19th in the church lobby.
For more information, contact Laura Keener: [email protected].