We're Together


to Know,

to Grow,

to Go with Jesus!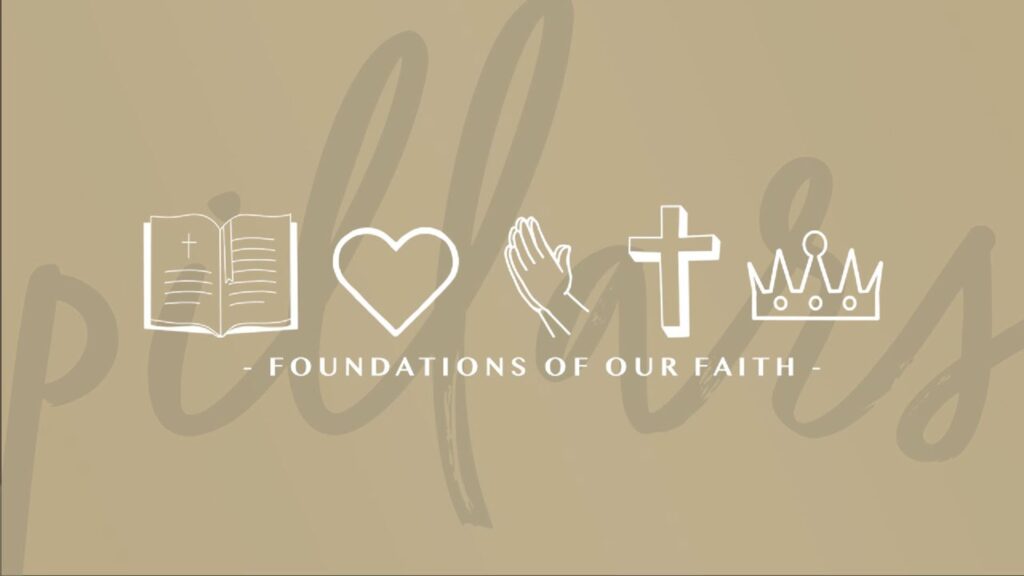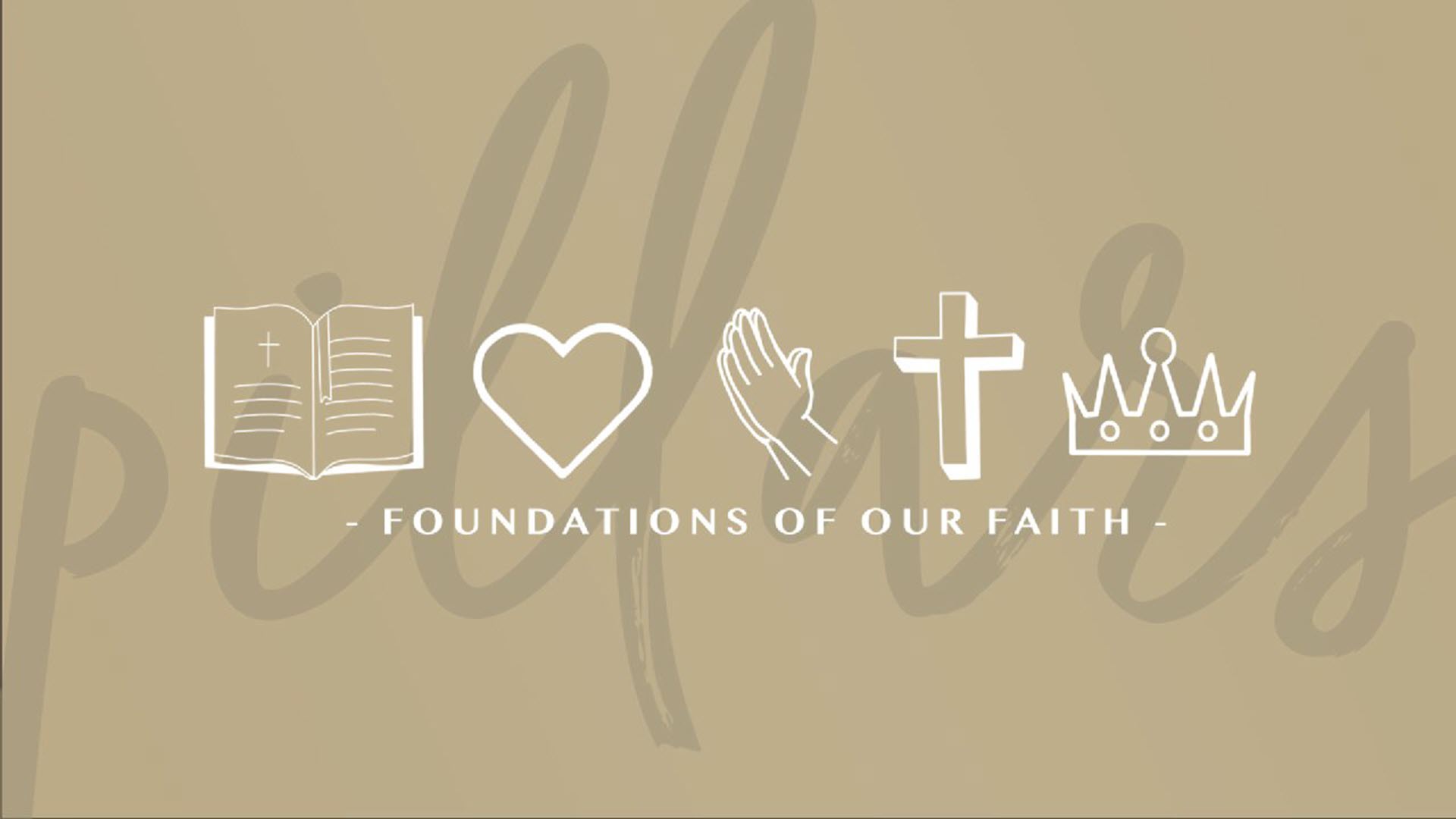 Foundations of Our Faith Class
Faith is the foundation for what we hope, the foundation for our relationship with God and everything that it implies within His purpose. Faith is the very beginning of everything that really matters spiritually.
If you are a new believer wanting to learn more or one that wishes to increase your knowledge of the Christian beliefs, this series is for you! Join Pastor Jim Zeilenga as he embarks on a 4-week series of the Foundations of Our Faith class.
Classes start Tuesday, October 3rd at 6:30pm, in the church's Suite 1.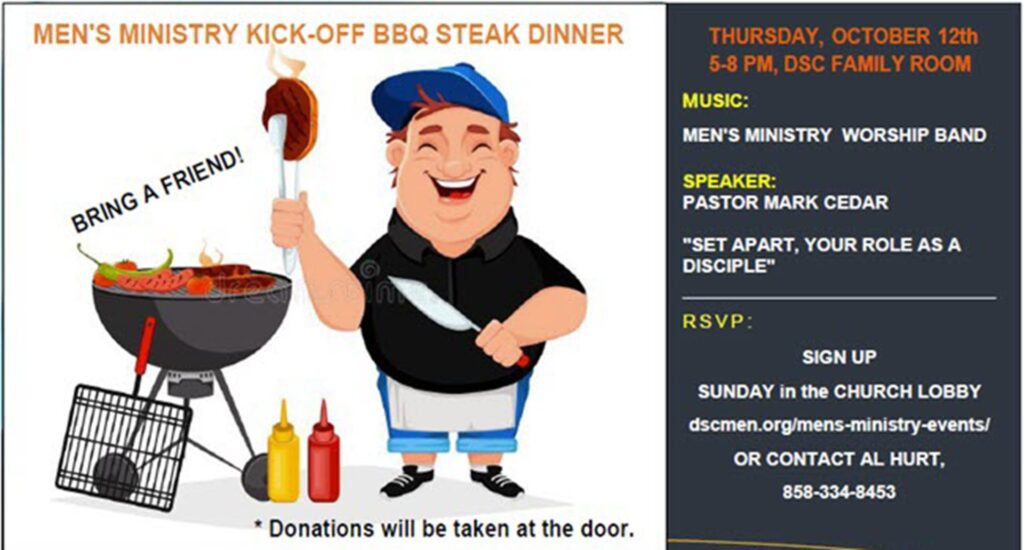 Men's Ministry Kickoff Steak Dinner
The Desert Springs Church Men's Ministry leadership team is recharged and ready to go. We are ready to start a new season and excited to let you know the theme for the 2023-2024 year is "Set Apart, Your Role as a Disciple".  Join us for the Kickoff Steak Dinner on Thursday, October 12th as Pastor Mark takes off his BBQ Chef's apron and will address the highlight and objectives of this year's study.
This is a great opportunity to invite a neighbor or friend, renew friendships and make new ones. We simply request you RSVP so we can ensure having enough steak for everyone! Simply sign up at the Men's Ministry lobby table, on the website or call Al Hurt at 858-334-8453.
One of the best ways for you to get connected at Desert Springs is to get involved in one of our ministries since you can Serve Christ by Serving Others!
We'd love to hear from you
Our team at Desert Springs is here to serve you. To schedule an appointment with one of our pastors or counselors, simply complete the contact form.
When you complete the form, please be specific about your needs:
Need a spiritual friend or mentor?
Want counseling or spiritual guidance?
Do you need a hospital visit or help planning a Celebration of Life?
It's important that we know the nature of your request so that we can connect you with the appropriate member of our staff.
Catch up on past messages anytime.
Our staff at Desert Springs Church is here to serve you. 
Don't want to go alone? What should I wear? Am I expected to donate money? Where should I park? Get answers to these questions and more at the Plan Your Visit page.
Schedule your visit now and we will:
Our staff at Desert Springs Church is here to serve you. 
Don't want to go alone? What should I wear? Am I expected to give money? Where should I park? 
Schedule your visit now and we will:
Meet you at the front door
Introduce you around
Give you a tour of the church
Save a seat for you in the service