Thanksgiving Dinner Food Drive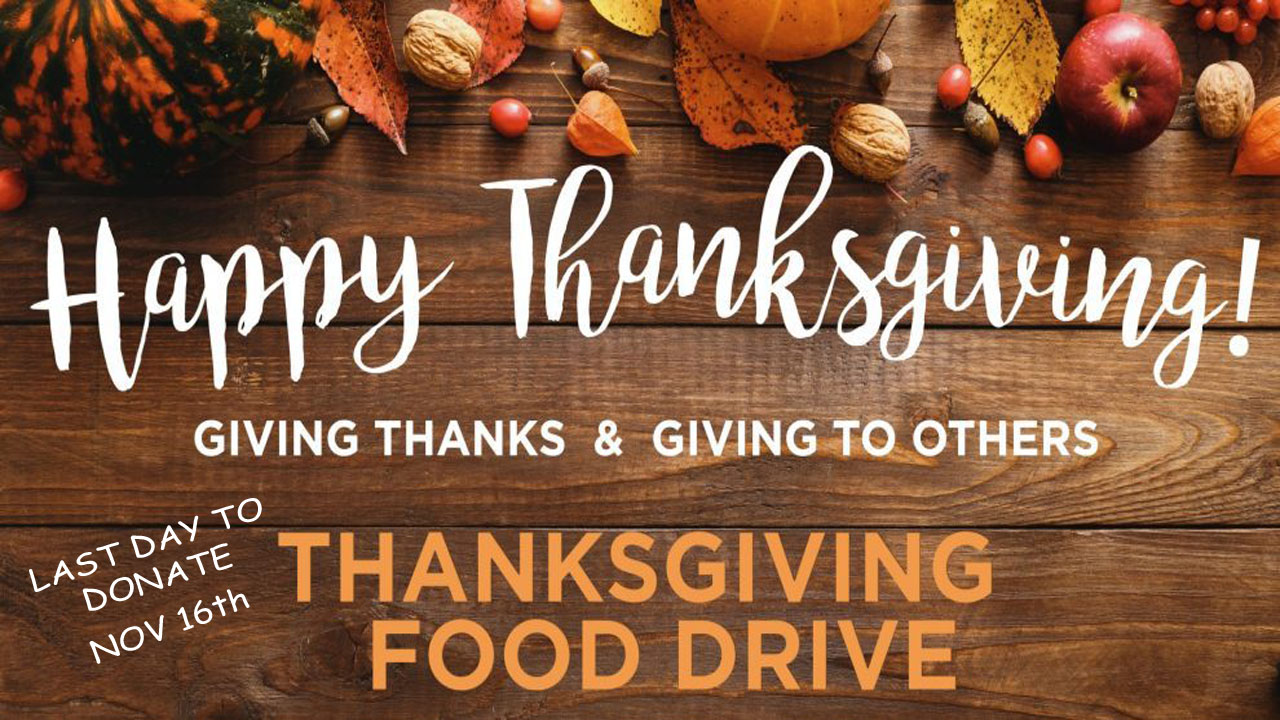 Help us bless and provide families in need with a delicious Thanksgiving Dinner! Please bring in ANY of the items listed below and put in the marked boxes located in the Church Office & Lobby by November 16th.
For turkeys, dairy or foods that need refrigeration, please give to Kitchen Crew on Sundays, or bring to church office Mon. -Thurs. from 8am to 5pm. We will put in the freezer or refrigerator.

"They share freely and give generously to the poor. Their good deeds will be remembered forever." 2 Corinthians 9:9
Items Needed:
| | |
| --- | --- |
| Turkey (fresh or frozen) | Canned Yams or Sweet Potatoes |
| Boxed Dressing or Stuffing | Boxed Instant Mashed Potatoes |
| Marshmallows / Brown Sugar | Canned Green Beans |
| Canned French-Fried Onions | Cream of Mushroom Soup |
| Canned Corn | Canned Cranberry Sauce or Jelly |
| Dinner or Crescent Rolls | Turkey Gravy (jars or packets) |
| FROZEN Pie | Cool Whip or Whip Cream |
| Milk / ButterMilk / Butter | Chicken Stock |
| Celery, Onions | Salt & Pepper |
| Flour (small bag) | Tin Foil / Saran Wrap |
| Napkins | Foil Roasting Pan |
THANK YOU!
Laura Keener
Frontline Director
Desert Springs Church
760.568.3646 / [email protected]